PC gaming has been around for years even though we have popular gaming consoles such as PlayStation, Xbox, and Nintendo Switch; not to mention the boom on smartphone and tablet gaming. But no matter what, PC gaming still remains the most popular of them all. Have you ever wondered what it would be like to play PC games on your android devices such as a smartphone or tablet? It's actually easier than you think. Using this, you can play any PC game on Android for absolutely free and with no additional charges. So, without any further ado, let's get started with the guide of How To Play PC Games on Android.
How To Play PC Games on Android: Steps
1) Download the Parsec PC server app from the official website on your PC. Although it is compatible with Windows, macOS, and Linux, we will refer to a Windows PC throughout this article which must run Windows 8.1 or higher. 
2) While installation, a controller support menu will pop up, click Yes.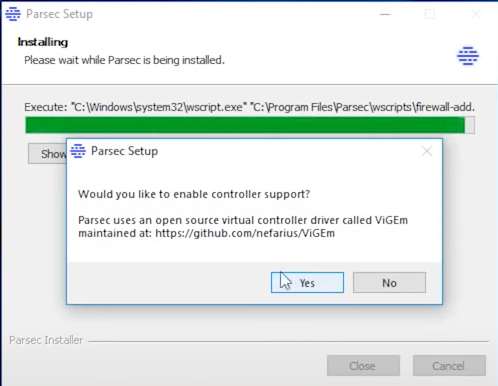 3) Create a Parsec account and log in. Remember the credentials as they will be needed later. 
4) Head over to the Hosting tab and click on Enable Hosting.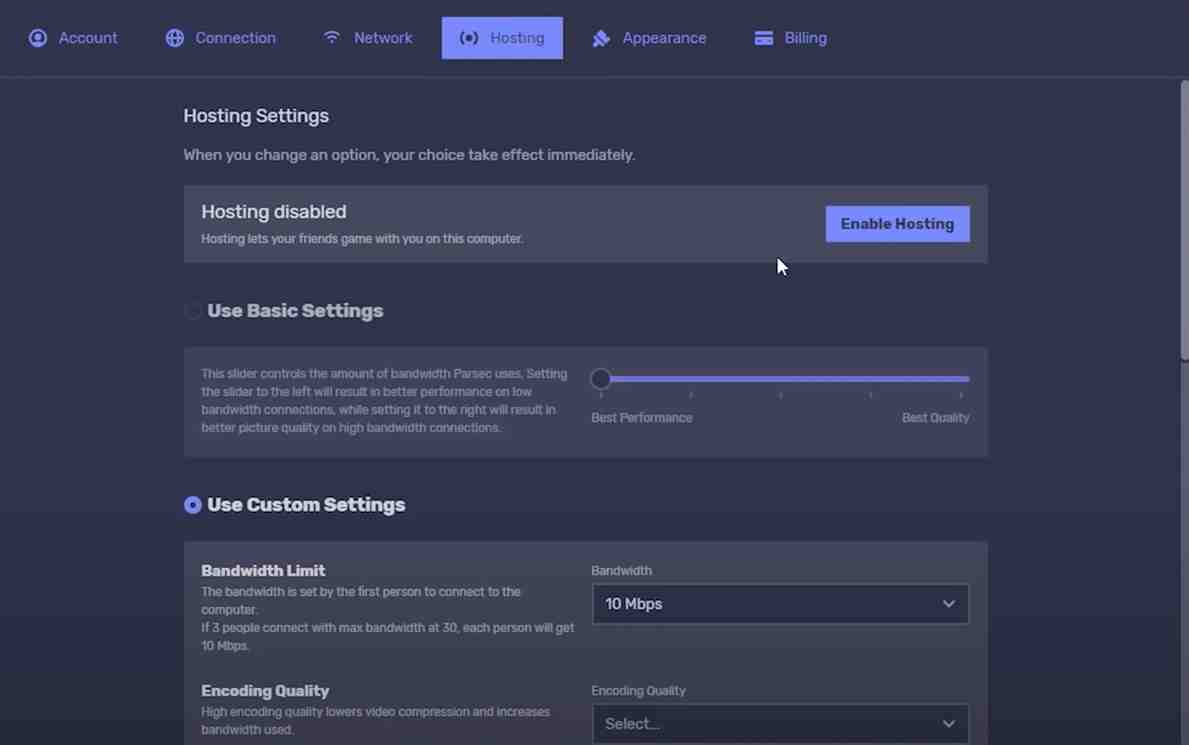 5) If you have a capable gaming PC then head to Client view and turn Vsync on, set Renderer to DirectX and Decoder to Accelerated or your discrete graphics card for the best results and minimal latency with up to 60 fps.
6) Next, download Parsec on Android via the Play Store and log in using the same credentials as you did on your PC.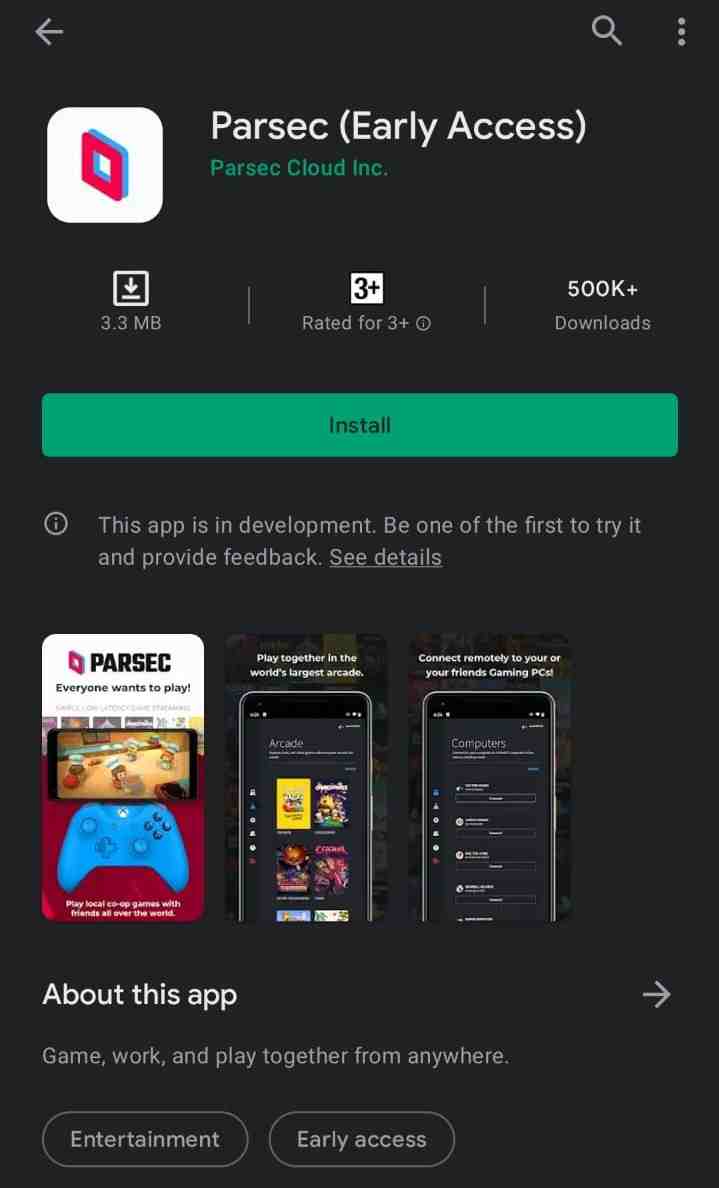 7) On your Android device, click on the hamburger menu and tap on Settings. 
8) Under the Client tab make sure the toggle for displaying the Parsec overlay button is on since this gives you instant access to the Parsec client when it is connected to your PC. Under the Network tab, check whether UPnP is on, in order to configure your router to direct its traffic to the Parsec client on your Android device. 
9) Your PC must be connected to your wifi router via ethernet for best results and your Android device should also be connected to the same wifi network. Although it is possible to use the 5GHz wifi band for both PC and Android devices and even 4G mobile data for Android, it is not very advisable.
10) On your Android device, you may use a wireless keyboard mouse combo or even a Bluetooth gamepad but for the best gameplay experience, use a wired controller via an OTG adapter. Make sure you plug in your controller before launching the Parsec app on your Android device since it will have to detect it for you to start playing. 
And there you have it! Just launch whichever game you wish to play on your PC, open the Parsec app on your Android device, and hit Play. Your connected gamepad will be activated and you can now play any PC game on your Android device for free. The audio will also come out via your Android smartphone/tablet. 
Although Parsec is one of the best options if you wish to play any PC game on your Android device, there are some alternatives as well.
The

Steam Link app

for Android can help you stream games from your PC to Android but only works with Steam Client games you have on your PC. 

There's also a

Moonlight game streaming

service for Android which is somewhat similar to Parsec. 

Remote Desktop Protocol (RDP)

also helps you control your PC remotely via an Android device which might be useful for playing more strategy-oriented games. 
So these were some of the ways on how to stream PC games onto your Android devices. Parsec is one of the best solutions to this and although it's in the development stages, it is free and quite reliable. Enjoy! 
That's All For Today. Stay Tuned To TechBurner For More Stuff.